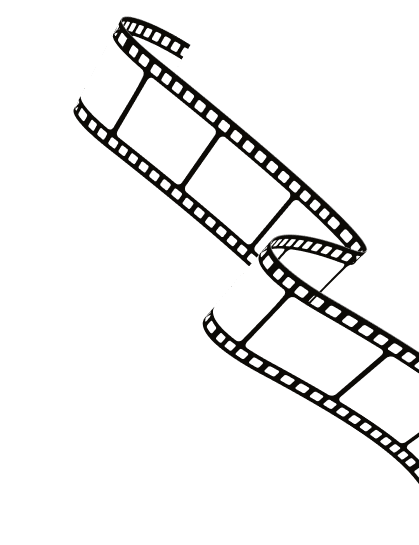 FACULTY OF COMPUTER SCIENCES
Bachelor of Science in Computer Science
I Dr. Maryam Zaffar welcome you on the behalf of Faculty, student and staff of Department of Computer Science.
It is a pleasure and honor for me to introduce the "Department of Computer Science" at Ibadat  International University Islamabad. The aim of the department is to follow excellence in Computer Science through teaching and research. Our department have vigorous, self-motivated and groundbreaking scholars and researchers. Our faculty is highly qualified in all areas of CS. Department of Computer Science is devoted to delivering the highest level of quality in teaching, research, and community engagements as we endeavor to improve the insightful and optimistic impact of computer science on our world in the future.  Department offer our students the best hands-on experience, intellectual collaboration, research prospects, social impact projects and industry linkages so that they get the best of placements and also contribute to societal growth.
We as a team aim to take the department to peaks of success and glory and prepare for the impending challenges.
Dr. Maryam Zaffar
Program Duration: 4 Years
Timing: Morning (Monday-Friday)
Location: 6.7 Km Japan Road, Sihala, Islamabad.
Recognized By: Higher Education Commission, NCEAC
Entry Requirement: 12 Years of Education, Intermediate, FA/F.Sc (Pre-Engineering, Pre-Medical)/ICS/I.Com, A-Levels, DAE or equivalent (minimum 50% marks). Candidates having FSc with minimum 50% marks are also eligible for admission but according to National Computing Education Accreditation Council (NCEAC) of HEC such students must pass deficiency courses of Mathematics of
6 credit hours within one year.
Entry Test: IBADAT International University Entry test / NAT
This program is designed to prepare students for careers as Software Developer, Data Scientist, Database Designers and Network Administrators, Web Engineers, Software Quality Assurance Professionals, Information Security Analyst, and Computer Professionals in various government or private organizations. Students are also well equipped with the knowledge and skills to become entrepreneurs.
PROGRAM EDUCATIONAL OBJECTIVES (PEOS)
The Program Educational Objectives of Computer Sciences are:  
PEO-1 Contribute competently in the computing industry by applying requisite technical skills.
PEO-2 Demonstrate advancement in computing profession by enhancing their knowledge and skills.
PEO-3 Demonstrate ethical values and contribute positively towards the society
PROGRAM LEARNING OUTCOMES (PLOS)
These Program Learning outcomes (PLOs) are the learning outcomes, which will be inculcated to the students to equip their knowledge, skills, and ethics as enlisted below:  
PLO-1 Academic Education: Completion of an accredited program of study designed to prepare graduates as computing professionals. 
PLO-2 Knowledge for Solving Computing Problems: Apply knowledge of computing fundamentals, knowledge of a computing specialization, and mathematics, science, and domain knowledge appropriate for the computing specialization to the abstraction and conceptualization of computing models from defined problems and requirements 
PLO-3 Problem Analysis: Identify, formulate, research literature, and solve complex computing problems reaching substantiated conclusions using fundamental principles of mathematics, computing sciences, and relevant domain disciplines 
PLO-4 Design/ Development of Solutions: Design and evaluate solutions for complex computing problems, and design and evaluate systems, components, or processes that meet specified needs with appropriate consideration for public health and safety, cultural, societal, and environmental considerations. 
PLO-5 Modern Tool Usage: Create, select, adapt and apply appropriate techniques, resources, and modern computing tools to complex computing activities, with an understanding of the limitations 
PLO-6 Individual and Team Work: Function effectively as an individual and as a member or leader in diverse teams and in multi-disciplinary settings 
PLO-7 Communication: Communicate effectively with the computing community and with society at large about complex computing activities by being able to comprehend and write effective reports, design documentation, make effective presentations, and give and understand clear instructions 
PLO-8 Computing Professionalism and Society: Understand and assess societal, health, safety, legal, and cultural issues within local and global contexts, and the consequential responsibilities relevant to professional computing practice 
PLO-9 Ethics: Understand and commit to professional ethics, responsibilities, and norms of professional computing practice 
PLO-10 Life-long Learning: Recognize the need, and have the ability, to engage in independent learning for continual development as a computing professional.
Program Learning Outcomes
Program Educational Objective
PEO-1
PEO-2
PEO-3
PLO-1
Academic Education
✓
 
 
PLO-2
Knowledge for Solving Computing Problems
✓
 
 
PLO-3
Problem Analysis
 
 
✓
PLO-4
Design/ Development of Solutions
✓
 
 
PLO-5
Modern Tool Usage
✓
 
 
PLO-6
Individual and Team Work
 
 
✓
PLO-7
Communication
 
✓
 
PLO-8
Computing Professionalism and Society
 
 
✓
PLO-9
Ethics
 
 
✓
PLO-10
Life-long Learning
✓